It looks like this little man is floating in space- passing canyons and deep dips. Like a basejumper in slowmotion. But actually this man is freediving holding his breath for a really long time. Guillaume Néry is a French Freediver and a passionate Oceanlover. In his movie Ocean Gravity he is carried by swift currents through Tiputa pass, part of the Rangiroa atoll about 355 km Northeast of Tahiti.
Guillaume: «Just like in Free Fall, the location is the starting point of the project. A dive in the Tiputa Pass in Rangiroa, in the Tuamotu Archipelago (French Polynesia)… and suddenly, I have this idea: to use the strong current during the rising tide to create the visual effect of a body in orbit around a star. The idea was launched and became an obsession. We had to come back at the end of our great journey to Polynesia to shoot this movie. Thanks to the support of the diving club Y AKA Plongée Rangiroa, we needed 3 half-days to film all the images.»
Julie: «I decided to film without considering the elementary framing rules. I was no longer limited by the idea of top and bottom, like in space. In those conditions, I was able to create the natural illusion of a curved planet. The big challenge was to avoid filming the abundant sea life (sharks, dolphins and numerous fish) to maintain a to maintain a spatial and non-marine atmosphere».
Their story is the story of an encounter between a man and a woman, two beings both hybrids at home on land and under water. They practice the art of snorkeling. They plunge into the depths of the seas in a single breath and can if put in the element liquid an infinite time.

[wpdevart_youtube]v11b84Okcm8[/wpdevart_youtube]
The footage was filmed late last year by his girlfriend, director and underwater camerawoman Julie Gautier.
The movie shows perfectly how strong currents are – Guillaume is carried sometimes in really high speed. The speeds Néry reaches in this video seem almost impossible without the help of equipment or flippers.
You can see some behind-the-scenes footage and read a bit more (in French) on their website. Gautier and Nery previously collaborated on this bone-chilling "base jump" into Dean's Blue Hole in 2010.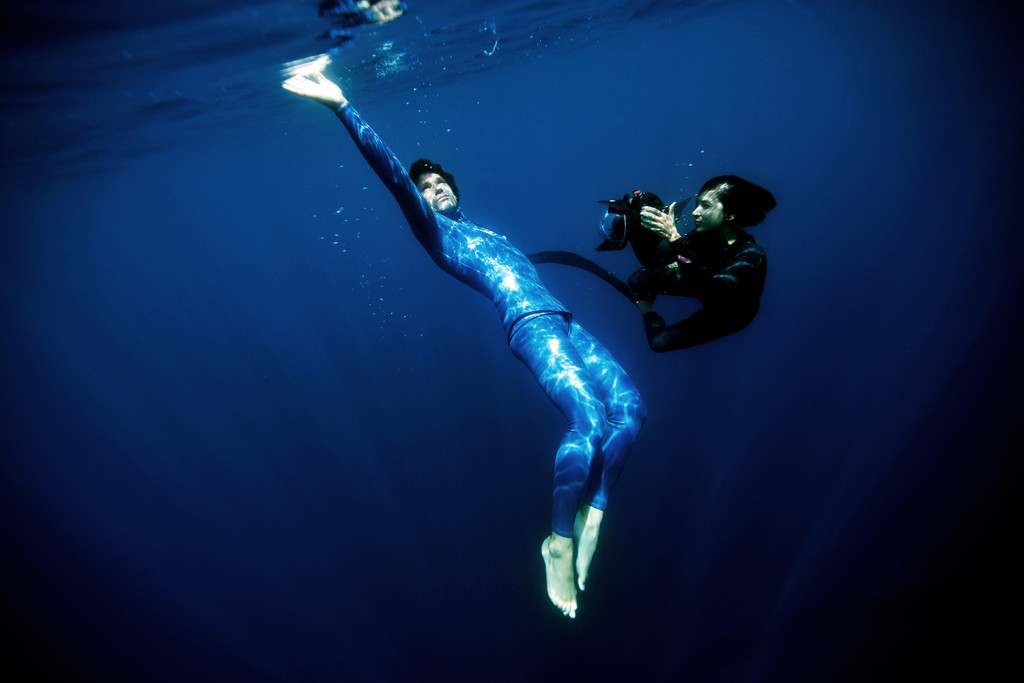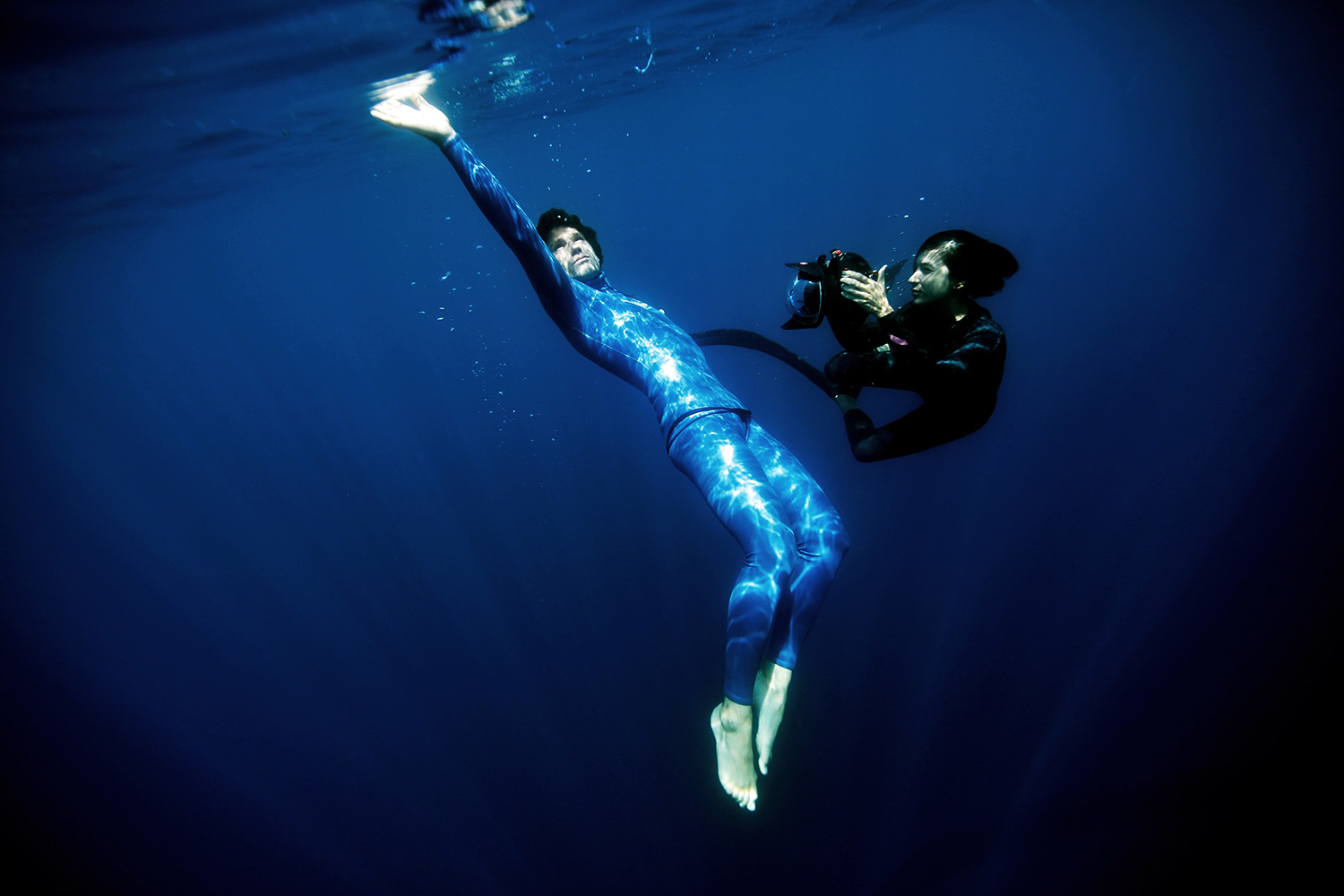 Julie Gautier is native of the Reunion Island. Former holder of several French records in deep-sea free diving (-68m), Julie uses her skills to express herself. She shoots images in apnoea with a unique aesthetic style, using her artistic instinct and the infinite freedom of her movements. Back on firm ground, Julie is an author and a director. Her sensitivity explains her attraction for the world of fiction, as shown in Narcose.
Guillaume Néry comes from Nice. With several records and a world championship title in deep-sea free diving (-125m), Guillaume continues to explore human limits and the unknown deep-sea world. More often in front of than behind the camera, Guillaume lives in water with as much as on Earth. He writes and creates images for some of his craziest ideas that combine aesthetic style and high performance, such as Free Fall or Ocean Gravity.
Read more about their fantastic work on their website. and please feel free to share!